EVERY CHILD DESERVES
A GREAT EDUCATION.
That's our stand. At ACE Scholarships we're committed to helping lower-income parents provide that opportunity to their children. Our mission is to provide children of lower-income families with scholarships to private schools in grades K-12, and to advocate for expanded school choice.
SIGN UP FOR ACE NEWS AND UPDATES
Get the latest, up-to-date news & events by signing up to our e-Newsletter.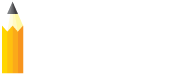 ©2017 ACE Scholarships
All rights reserved.