YOU CAN

CHANGE A KID'S WORLD AND FUTURE BY PARTNERING WITH
ACE SCHOLARSHIPS
DONATE
ACE Scholarships
Thank you for your donation to ACE Scholarships and your commitment to changing a child's life.
Because of your generosity, you are connecting students who want a good education with schools who are eager to equip them for college and a brighter future. You have made it possible for them to pursue their dreams, gain skills for success and move toward prosperity.
For donations up to $50,000, please fill out the donation form below and click the Secure Payment button to submit. For donations greater than $50,000, or to donate stock, please use the below wire or stock donation information or contact Roger Pattison, Chief Development Officer, at rpattison@acescholarships.org or (202) 815-0806.
Cash ACH and Wire Instructions
Bank Name: Citywide Banks
Routing #: 107005953
Account: 1884792
Account Name: Alliance for Choice in Education – ACE Scholarships National
Bank Address: 1800 Larimer St #100, Denver, CO 80202
Bank Contact: Brendan Morse, SVP Treasury Management, (720) 873-3779
Stock Donation Instructions
Bank Name: UBS
DTC Code: 0221
Account #: AB-40238
Account Name: Alliance for Choice in Education
*Please indicate the donation is intended for ACE National and email Roger with the name and amount of stock that was donated.
Donor Privacy Policy »

Audited Financials »

Form 990 »
Confirmation of 501(c)(3) status »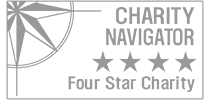 GET INVOLVED